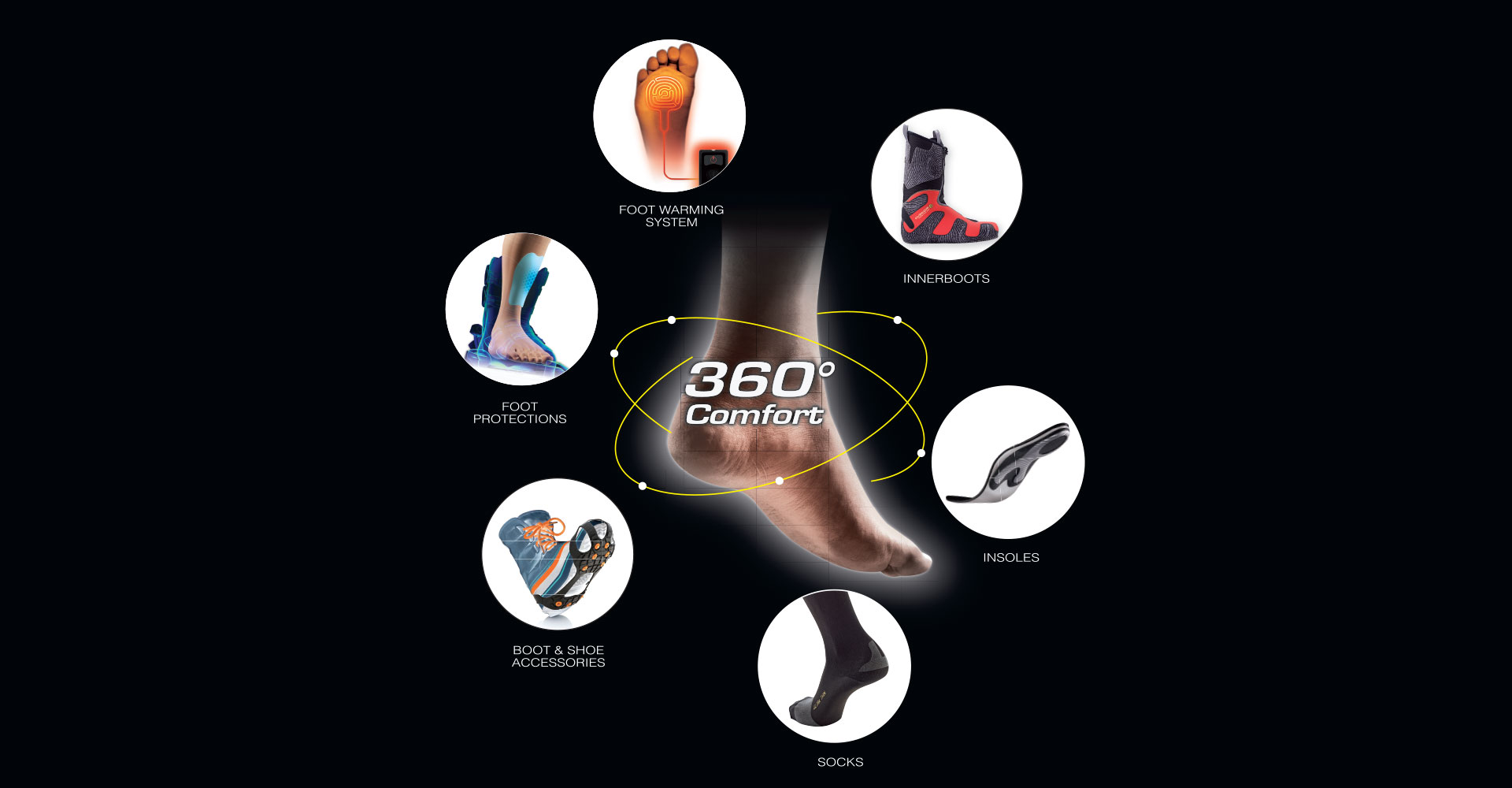 SIDAS
In 1975, Sidas was established by three ski instructors looking for ways to make skiers' feet more comfortable. The brand founders decided to make insoles moulded to each individual foot shape to provide more sensation and reduce discomfort inside ski boots. Not having specialised tools to hand, they moulded their first insoles with an oven dish and a cushion! The venture was a success, and so began the company's long history! Sidas then began to grow rapidly, providing comfort solutions not only for skiing but also other sports such as running, outdoor sports and cycling, and for everyday footwear too. Ten years later, in 1985, Sidas turned its attention to a new market: medical. Using Sidas technology, the company founded the Podiatech brand, offering approved foot professionals solutions for their patients' feet. For 40 years, Sidas' growth has been assured by its commitment in different areas: Innovation, Passion and performance, Commitment. Sidas provides solutions for every type of foot and every sport, every day.
Our History

Footprints are like fingerprints: yours are different to everyone else's. Every individual has their own unique way of walking, and SIDAS has taken the right step by creating custom-fit products that are equally unique.

All started in 1975

Loïc David, some call him the big cheese, but not because of his feet! In the 1970s he was sent to the US to be an ambassador for the brand TRAPPEUR. He was determined to see to it that French ski boots became more comfortable than the American competition, which at the time, were leading the way in a booming market place. On his wanderings, while on a beach in Hawaii, he caught sight of a footprint in the sand and that gave him the ingenious idea of creating an insole that would be moulded directly to the shape of the foot resting on it.

Loïc David had the idea but no equipment to try it out on. No problem! He had to make do with an oven dish from the kitchen to mould his first insoles. A memorable first step, which a bunch of top athletes also took!

The art of being unique

This was followed by a period of patent registrations and development of new equipment, products and machines, all the time keeping in mind that the end result had to be comfortable, high-tech and good looking. The team soon brought in some additional talent: Peter Handelbauer in design, Patrick Boismal for the medical side…Success ensued.
The SIDAS footprint became increasingly big in both the sporting and medical fields. The written press and media began to sit up and take notice, and the team's achievements were crowned by the Special Prize for Innovation in 1996. The early years certainly left their mark.
Joining forces with two accomplices, Jacques Martin and Gabriel Pellicot, he soon started up SIDAS.

Our missions

We design, develop and manufacture technologies and solutions adapted to all feet, all sports and for general wear.
Satisfying patients, athletes and the general public comes from a combination of care, comfort and well-being. Sidas' mission is to contribute to this goal alongside foot specialists.

Foot comfort specialist

Sidas carries out its research using a global approach, soliciting the help of chiropodists, pedorthists, engineers, doctors, biomechanics, osteopaths and footwear professionals, all of whom have complementary expertise.

Finding tomorrow's answers

With our experts and top-level athletes, innovation is at the heart of Sidas. This process, carried out by the Research & Development department, enables tomorrow's products to be developed. These products follow a manufacturing processes that the company fully masters thanks to the capacity of its production site and partnerships formed with industrial leaders.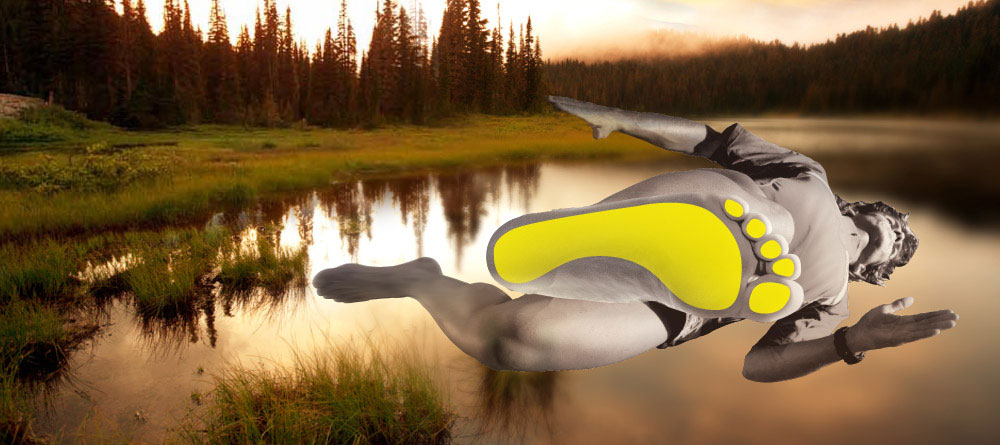 Our eco approach
SIDAS works hard to minimise their environmental impact by utilising:
- More eco-friendly packaging (FSC label)
- Responsible procurement (Imprim'Vert-certified printers, FSC paper, recycled paper, etc.)
- An eco-responsible approach to the entire product life cycle. SIDAS' twin objectives of composition and product life cycle optimisation enable us to make constant reductions in environmental impact.
Our objective: TO ACT
Our materials:
we choose recycled or recyclable materials that also improve the biomechanical properties of our products.
- we select our partners carefully, adopting a policy of responsible procurement (Imprim'Vert® and oxo-biodegradable plastics).
- wherever possible we choose natural materials (bamboo and water-based ink) and recycled materials (waste straw, ortholite®, EVA and PORON®).
- our packaging is eco-friendly, using paper and cardboard from sustainably managed forests (FSC).
Our production process:
Our emissions test carried out in June 2010 showed a fall in CO2 emissions.
- minimum loss from waste: waste sorting is optimised to the greatest possible extent.
- recycling: all our insoles are made with a maximum of recyclable or recycled materials without compromising our high levels of quality and performance.
Transport:
We favour usage of energy-efficient modes of transport, particularly sea transportation.
Sidas Team
We are a company on a human scale, delivering our commitments through our professional approach and by pooling the expertise of our staff in their different fields. From research and development to training to marketing, we are totally dedicated to providing the very best in comfort and performance for our customers' feet.